Description

Cyclamatic CX3 Pro Power Plus Alloy Frame eBike
Product Details

Built for those demanding even higher levels of performance from their ebike, the CX3 Pro Power Plus ebike features a lighter weight alloy frame, improving acceleration, range, and ease of transportation.
The 250w brushless motor powers this bike quickly and effortlessly to its top speed, and can enjoy a range of up to 37 miles thanks to the high-spec 36v 10.4aH battery. With its 21 speed Shimano gearing system, acceleration is smooth and controlled.
19″ alloy frame
26″ wheels
250 watt brushless motor
36V 10.4AH lithium battery
4-6 hours for fully recharge
Max distance: 31-37 miles
Max Speed: 15.5 mph
Fully sealed battery
Safe to ride in the rain
Can be used as a normal bike
Padded saddle
Disc brakes
Kenda tyres
21 Speed Shimano gears
Quick release battery
Quick release front wheel
Bell and reflectors
Assist mode: 9-assistance levels
Suitable for users from 5ft 4 / 14 years old
Max user weight: 220lbs
Range of seat height: 34-37.6in
Size: 68 x 25 x 42in
Weight of bike: 42lbs
Payment Options


Paypal is the primary means of paying with eBay checkout. But you'll be able to still use your credit card by checking out with Paypal even supposing you do not already have a Paypal account.
Please don't hesitate to email us via Contact Seller button above or call us at 1.800.603.0004 when you have any questions or issues trying to pay for your purchase.
Shipping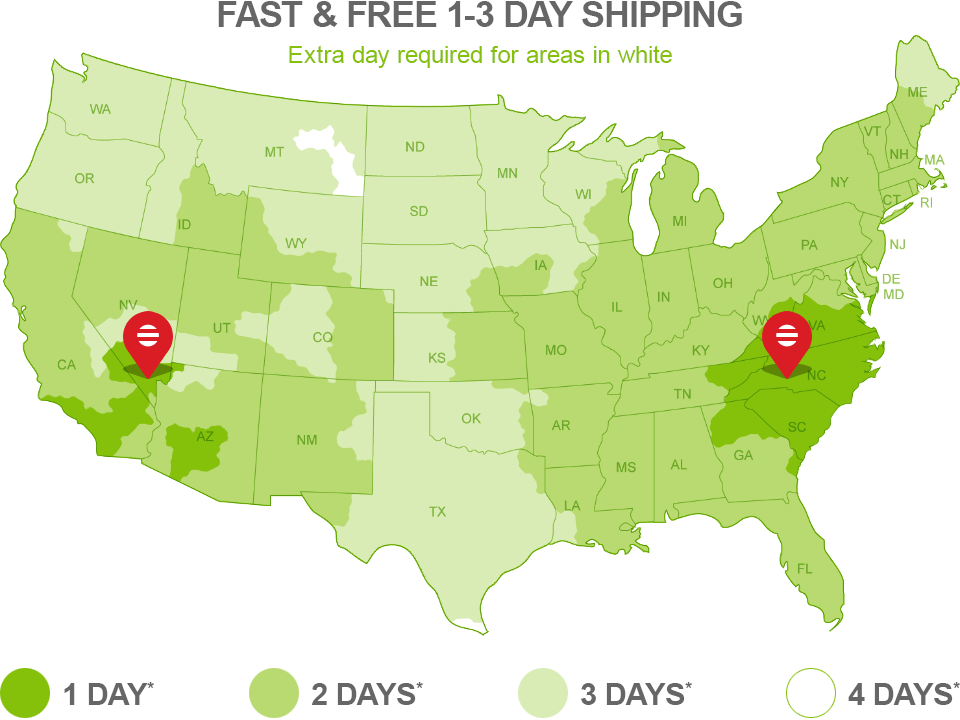 *Estimated transit times after dispatch. Please note, at the same time as we state 1 working day dispatch, 99% of orders received before 2pm are dispatched the same day.
Warranty & Returns

Merchandise purchased may be returned to our warehouse within 30 days
from the date of receipt – provided the item is returned brand new and in the
original packaging. Return the goods with an approved RMA and note whether an
exchange or refund is preferred. If an exchange is requested, we're going to contact the
buyer to arrange an exchange order to be sent out. If a refund is requested,
please allow up to 7-10 days for the refund to be process once the return is
received by our warehouse. The buyer is responsible for all return shipping
costs and postage.
All items require a RMA number. Call us at our toll free
number or e-mail us directly to request a valid RMA number for your return. Any
return without an RMA may be refused and returned to the buyer or it could delay
the return process by 7-10 days.
Non-returnable items include: Party tents, EZ Pop-up
gazebo tents, elliptical machines, exercise bikes, inflatable spas, and electric
bikes.
Non-delivery:
Please report any items that have not been delivered within 7 days of
estimated delivery date. It will have to be within 21 days of non-delivery within the
USA. We can contact the shipper and issue a lost item claim, given we're
contacted in time, and issue a replacement order or refund for the lost item.
© Golf Outlets of The usa, a Shop247.com Inc Company. All rights reserved.