Description
About the Product

Freway
eBike equips with the innovative power system, named Freway Vigor
System (FVS), which is composed of the big 4.0 inch touch panel, one
long-lasting battery pack, and one smart controller.

With the high efficient FVS, the cycling range is up to 60 miles. This sort of long cycling range is awesome for commuters.

IP 67 certified battery pack ensures stable performance in both rainy and dirty road conditions.

Advanced BMS may be applied to stabilize FVS on cycling.

The
4 inch touch panel delivers necessary data such as remaining power,
mileage recording, real time speed and calories recording that assists
users in planning for a better exercise; it also displays essential
tools such as light switch and power modes selection that allow users to
change lighting and speed accordingly.

Only
premium bike parts are selected to create the Freway eBike. Most of
them are from world-class manufacturers. Shimano speed system, high
strength alloy frame and oil press disc brake, all those parts make
Freway eBike outstanding.

You will be attracted by its excellent performance for on-road and off-road riding conditions.

" />


" />


" />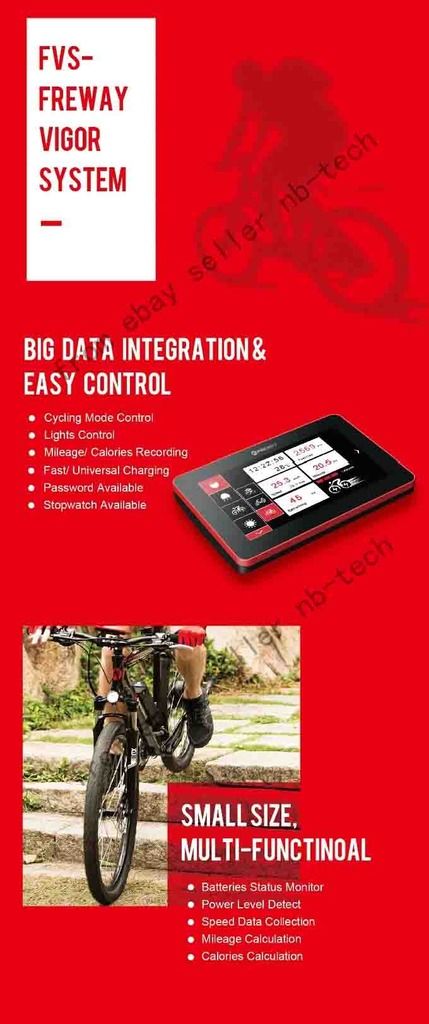 " />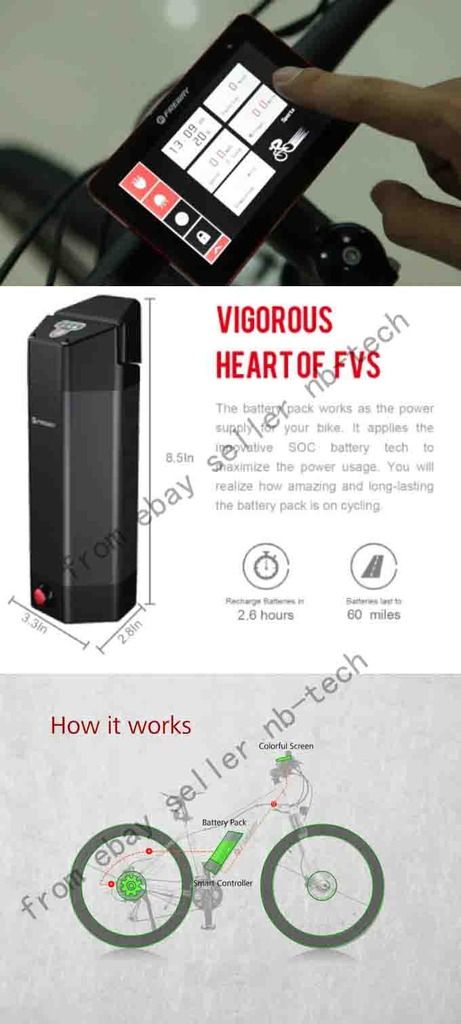 " />