Description
~~~~~~~~~~~~~~~~~~~~~~~~~~~~~~~~~~~~~~~~~~~~~~~~~~~~~~~~~~~~~~~~~~
Hello, we'll continue to work hard at bringing you the best of the best !! We're pretty much only selling extremely clean, very high grade stuff right now, so if you're a picky collector (which most of our regular buyers are) seeking ONLY the best of the best then I'd suggest that you continue to check back in every couple of days or you could miss out on the opportunity to own one of the most most nicest cleanest star wars figures around. We're pulling most of this from my uncles show cases, Grams house, and a few pieces are coming from misc friends & family members who for whatever don't want them… maybe dups, or upgrades, not sure & don't care. All I know is that they (family & friends)buy & give to us to sell for whatever reason(s) and that is the reason that. Please remember that when we are photographing your items we intentionally take pictures (in macro setting, under best lighting conditions) that would expose any and all conceivable imperfections so that you know exactly what you are getting, no tricky photography here. In other words no surprises and item(s) will most likely look better in person 🙂
If you have any questions or concerns please feel free to give us a call or send us a text at anytime! 714-785-9706 – Mike or Frank
Thanks for reading 🙂
~~~~~~~~~~~~~~~~~~~~~~~~~~~~~~~~~~~~~~~~~~~~~~~
AUCTION IS FOR YAK FACE & COIN ONLY !!
For what it's worth – Most everything in the case pictured Along side this yak was owned by a very, very well known sw collector & creator who was friends with the owner of the super collector in cali and at the time was somewhat new to collecting. This of course was way, way back in the day. Not going to drop any names. It is what it is.

Auction is for 1 Vintage 1985 Star Wars YAK FACE ! complete with original staff !!
scroll ENTIRE ad below & check it out for your self… Absolutely beautiful !!
**CONDITION IS WHAT IT IS WHICH YOU CAN CLEARLY SEE IN ALL THE PICTURES THAT I HAVE PROVIDED BELOW
LOOK OVER ALL PICTURES & JUDGE CONDITION FOR YOURSELF 1st BEFORE BIDDING – NO PARTIAL REFUNDS…
GOLD MINT !!! C-9+++ HIGH GRADE !!! ABSOLUTELY SUNNING !!!
AUCTION IS FOR YAK FACE ONLY !!!!!!!!
This Yak has been stored in this case for a long time! It's in our showroom

AUCTION IS FOR YAK FACE ONLY !!!!!!!! Good luck on finding another as nice !!
Yes, there's a double telescoping lightsaber Ben Kenobi, dt Darth Vader (2 or 3 dt luke skywalkers), ledy bib fortuna, hollow tube tusken, ausi red head luke, and a rocket firing Boba Fett in the case Along side a few other ultra rare variants. As far as selling them… well that's totally up to my uncle. And when & if he gives me the word I will be able to list them. All I will be able to say is keep checking in 🙂


Below pictures are of other items and collections that I'll be listing/selling soon. Thank you for looking !
Here's A bunch of original weapons & accessories…. there's around 30 or 40 of these exact same bins full of original SW weapons in one huge 74G tote, been stored this way for years… in truth every since the theaters & toys shop closed back in the earlier 90s
In total I'm guessing that there's at least 40,000++ weapons & accessories (all together in the JUMBO tote not pictured) such as blaster, sabers, capes etc etc…
… it's an overwhelming amount when looking at all 30++ containers full of these weapons etc ! remember that everything is ORIGINAL !!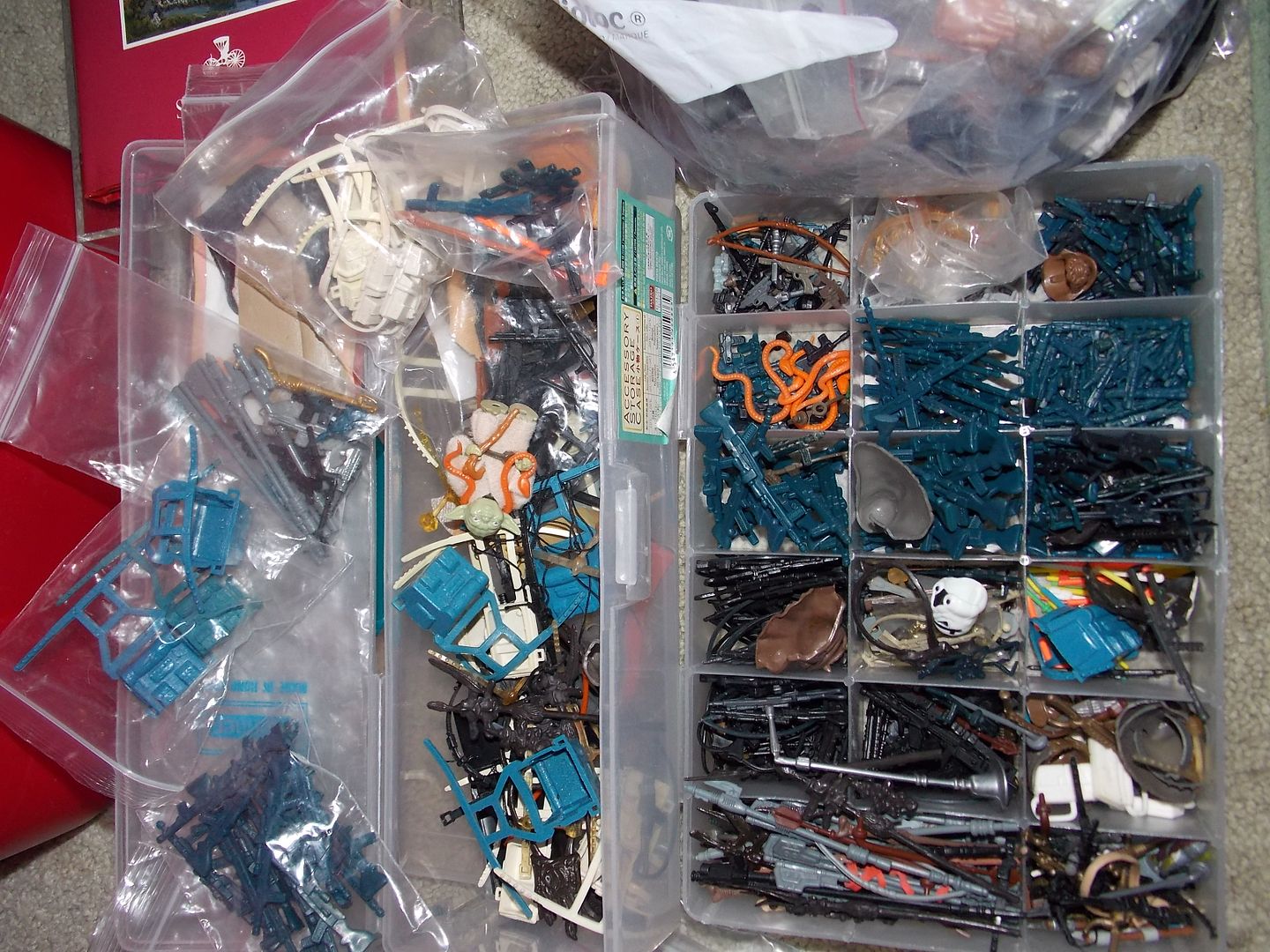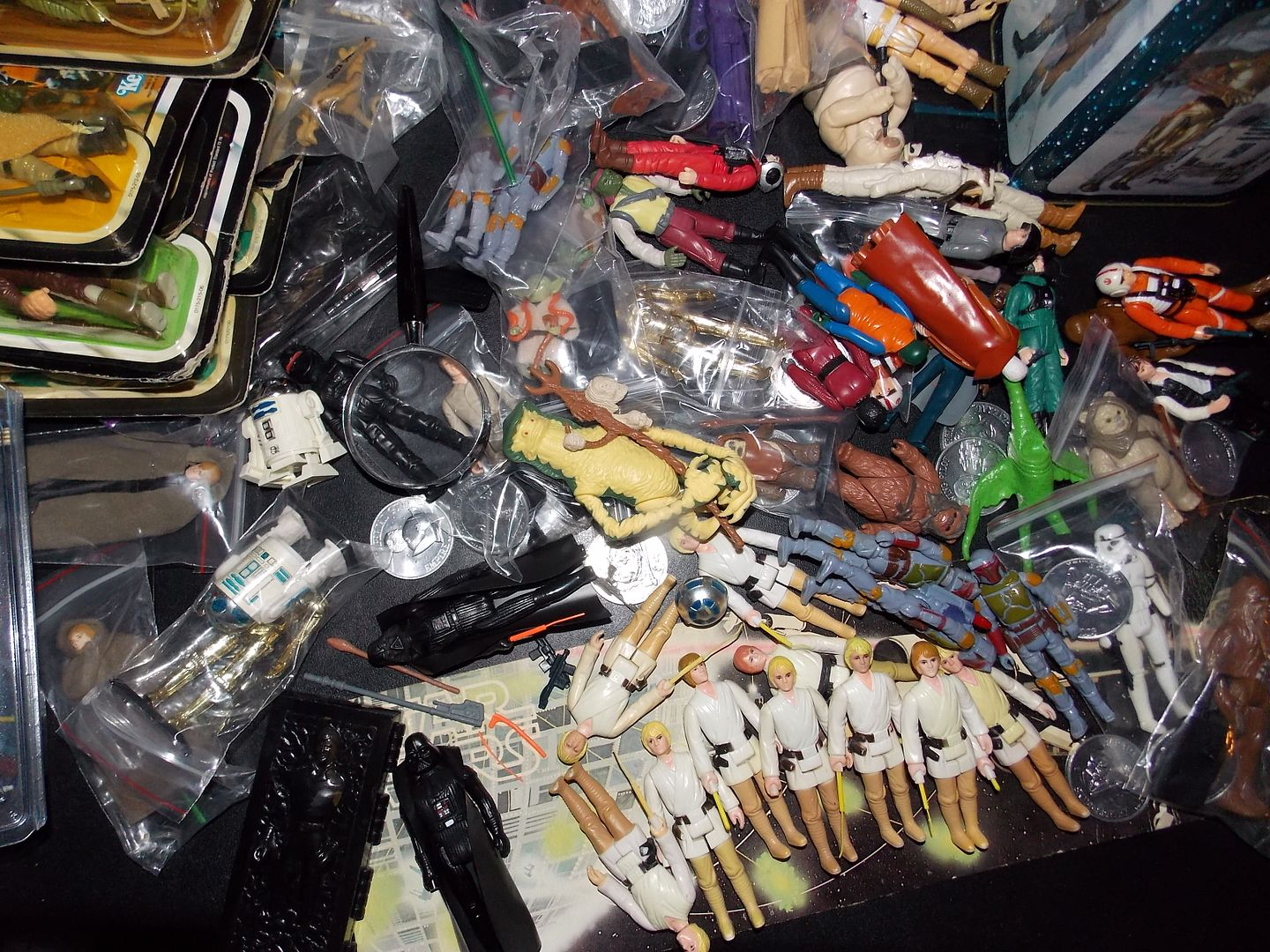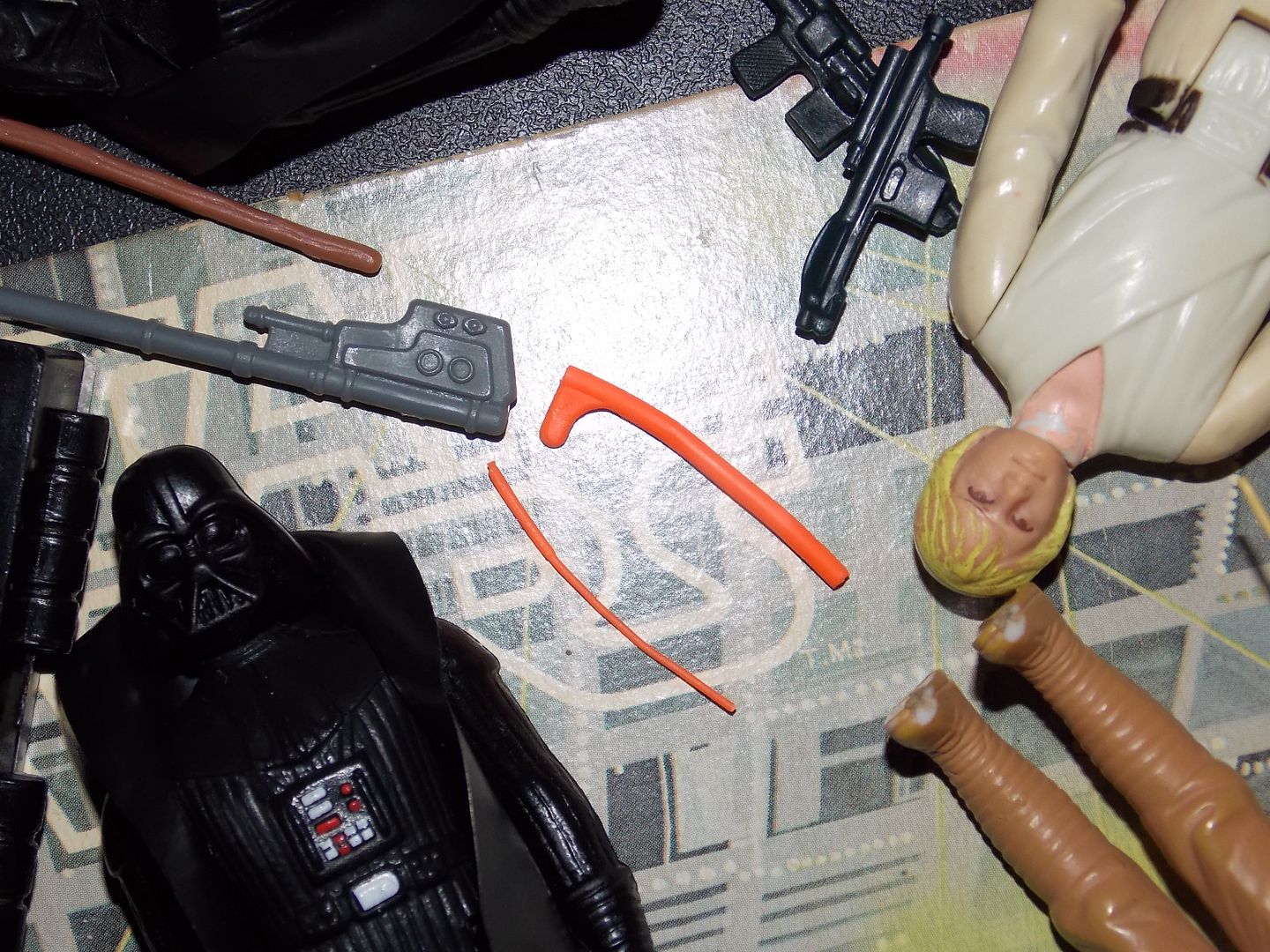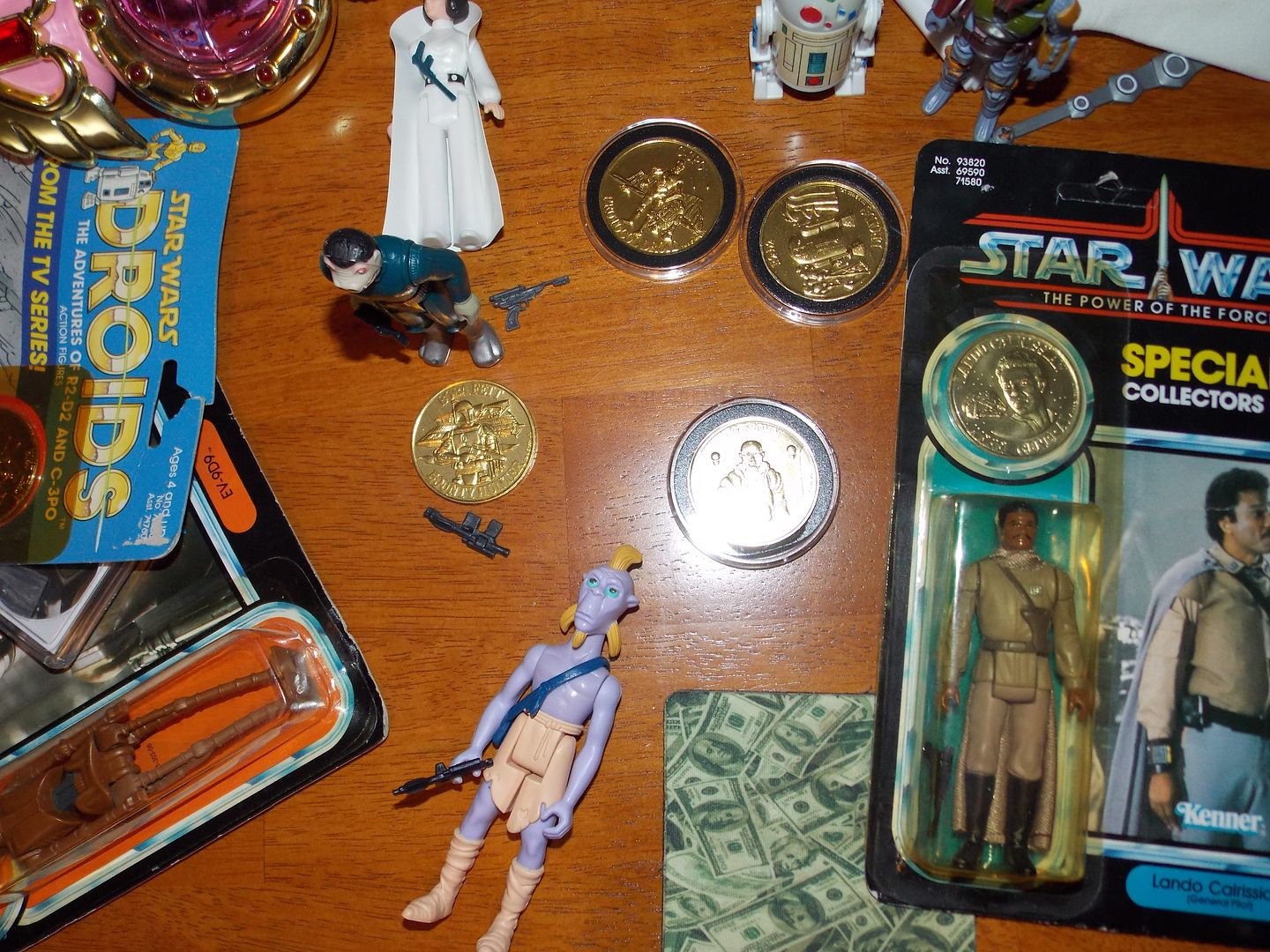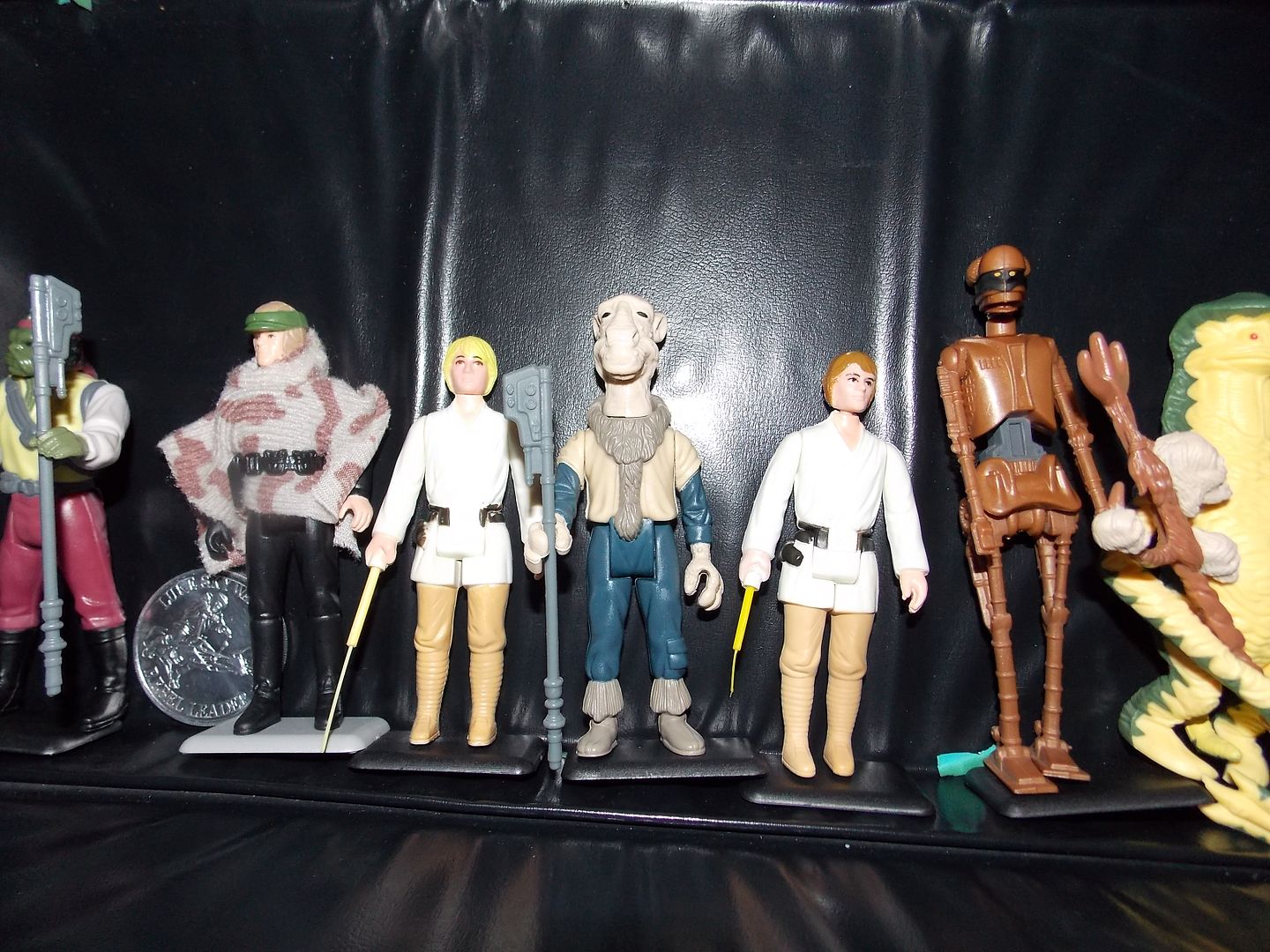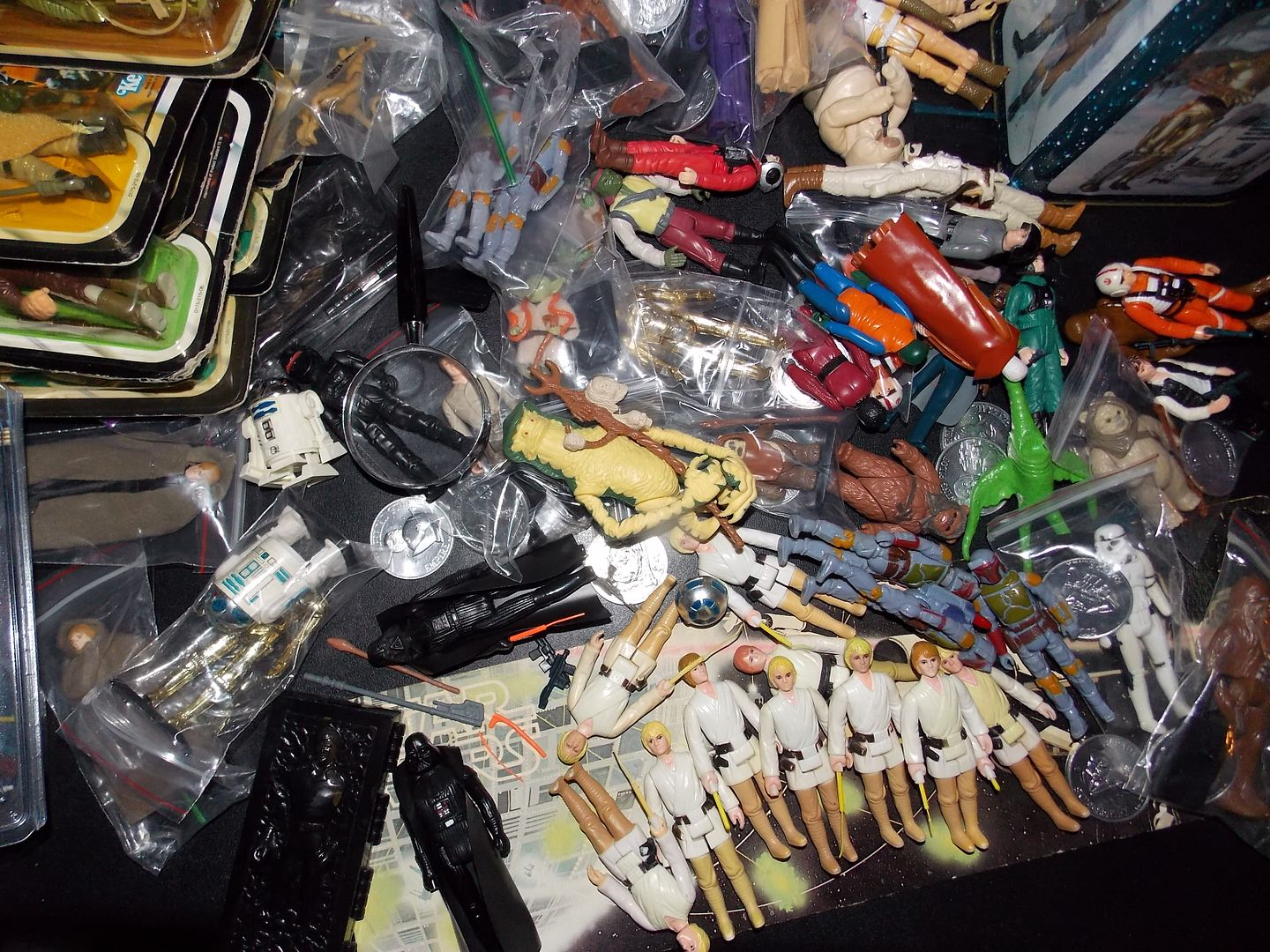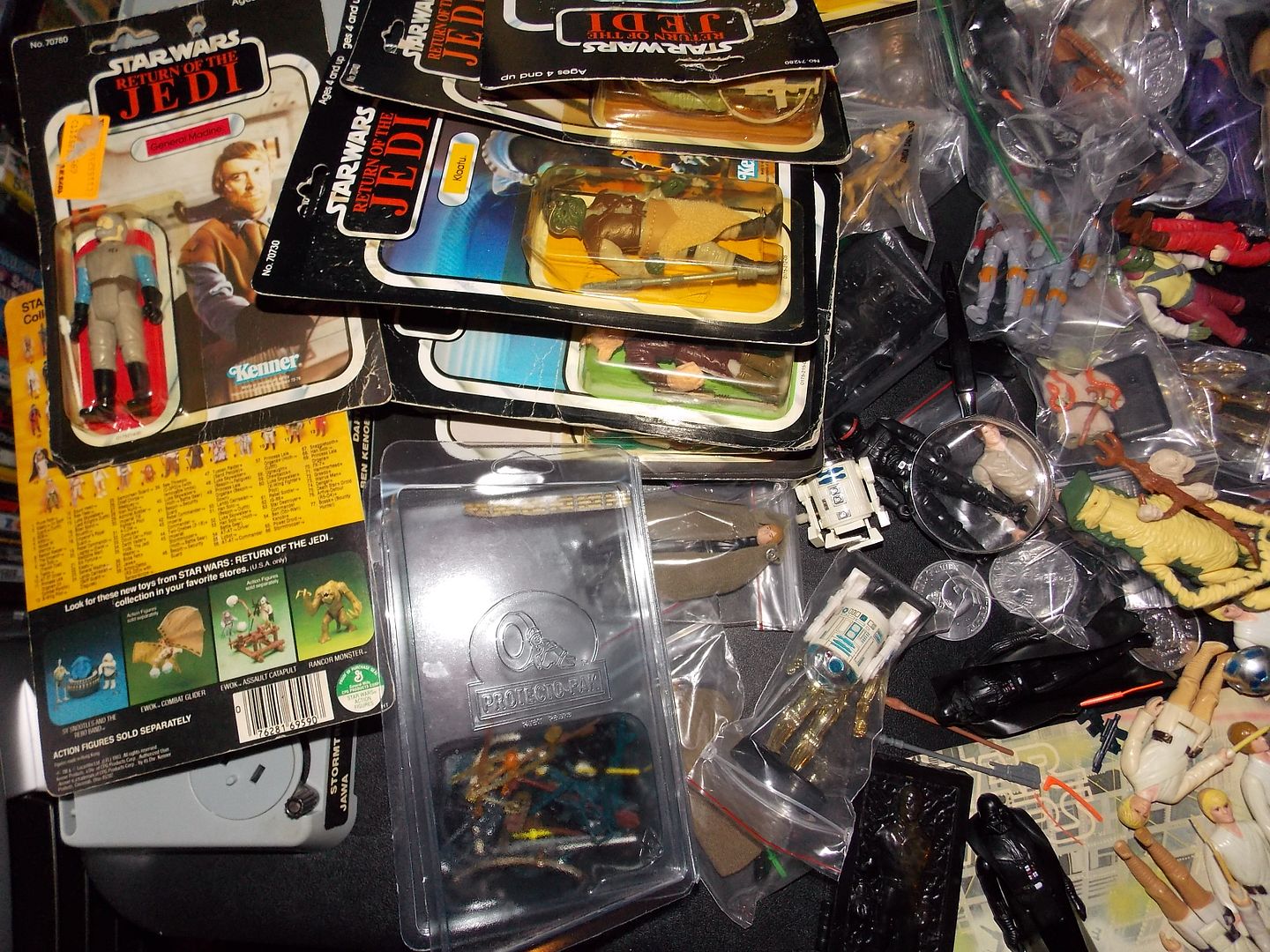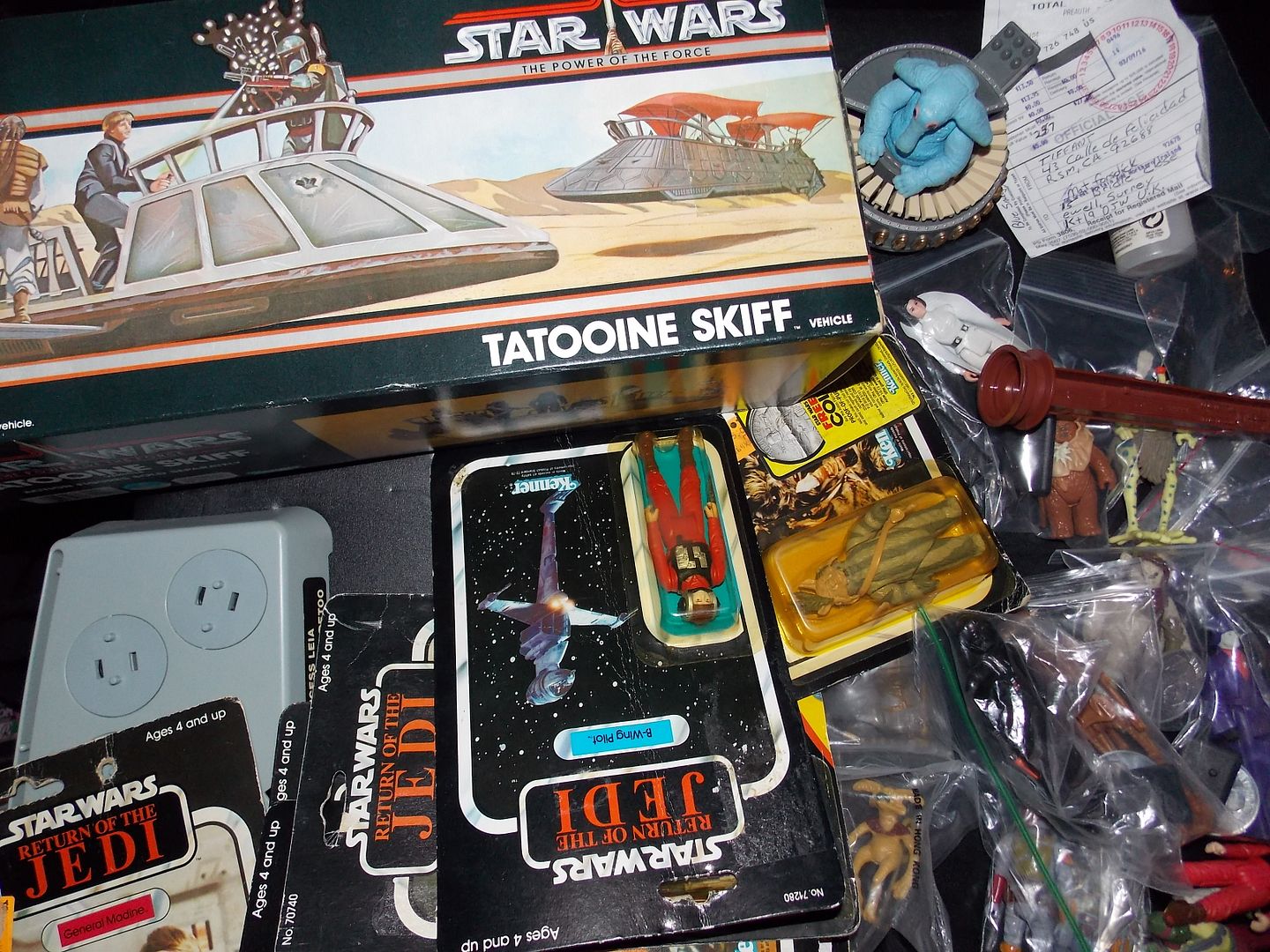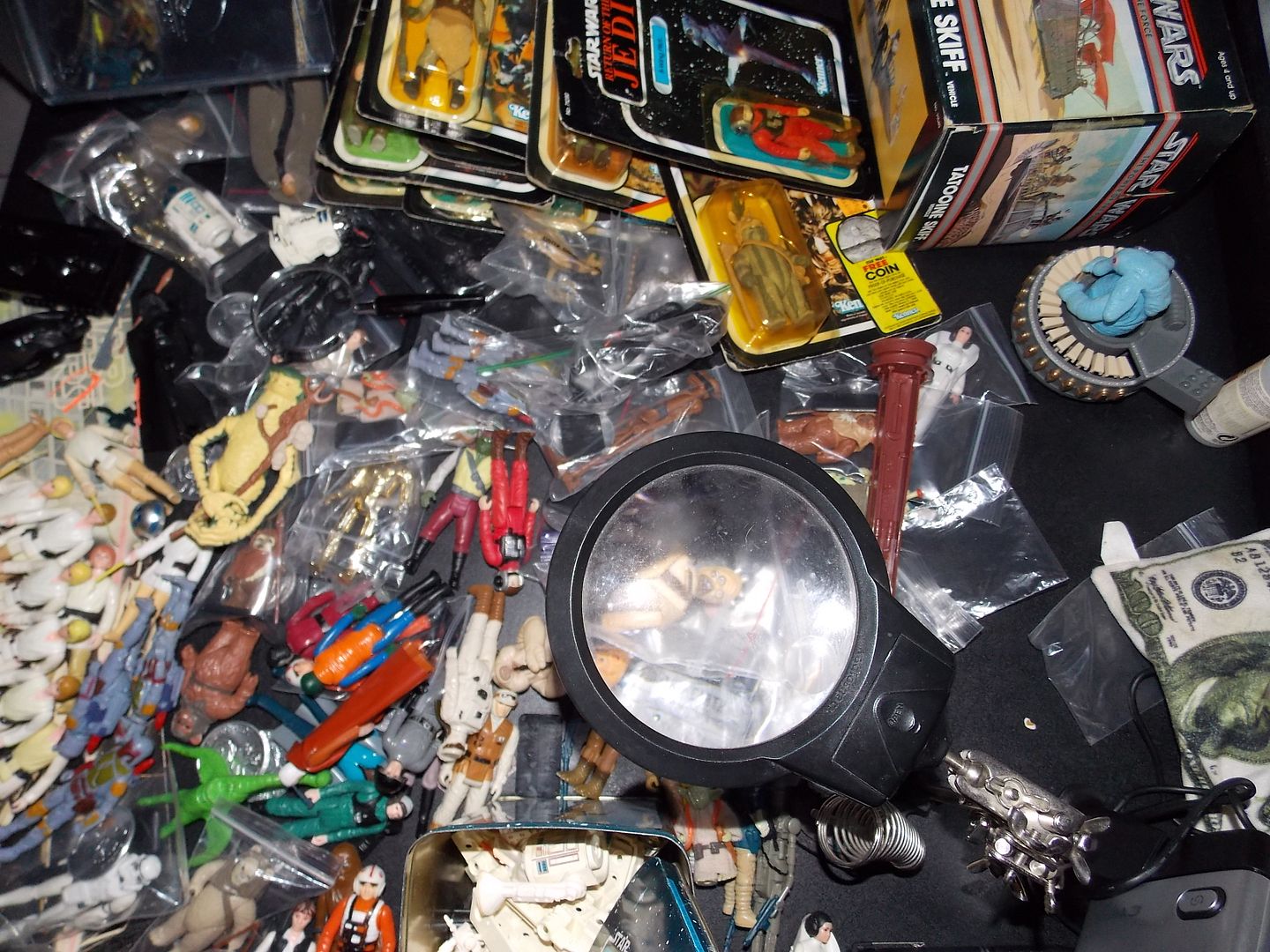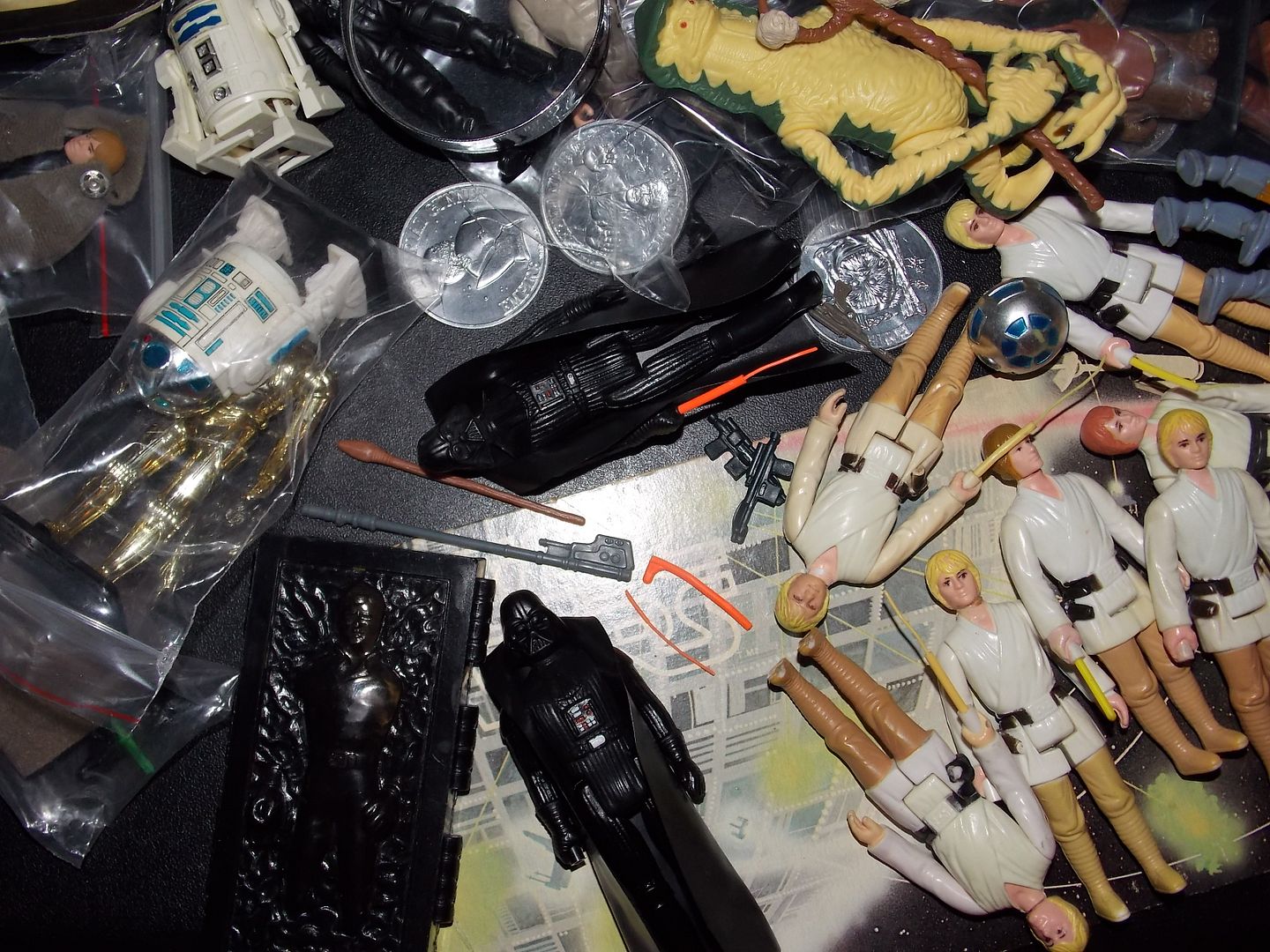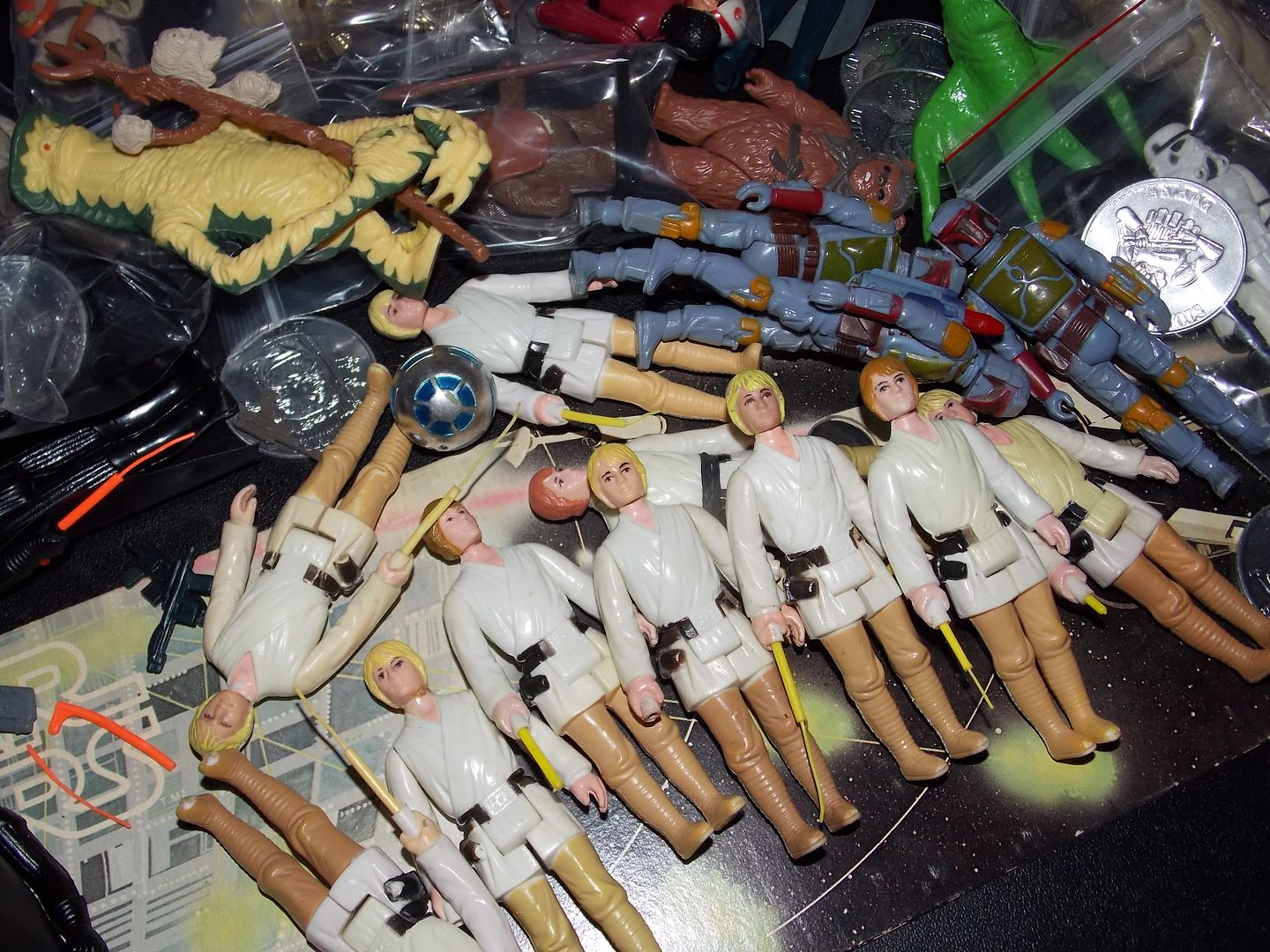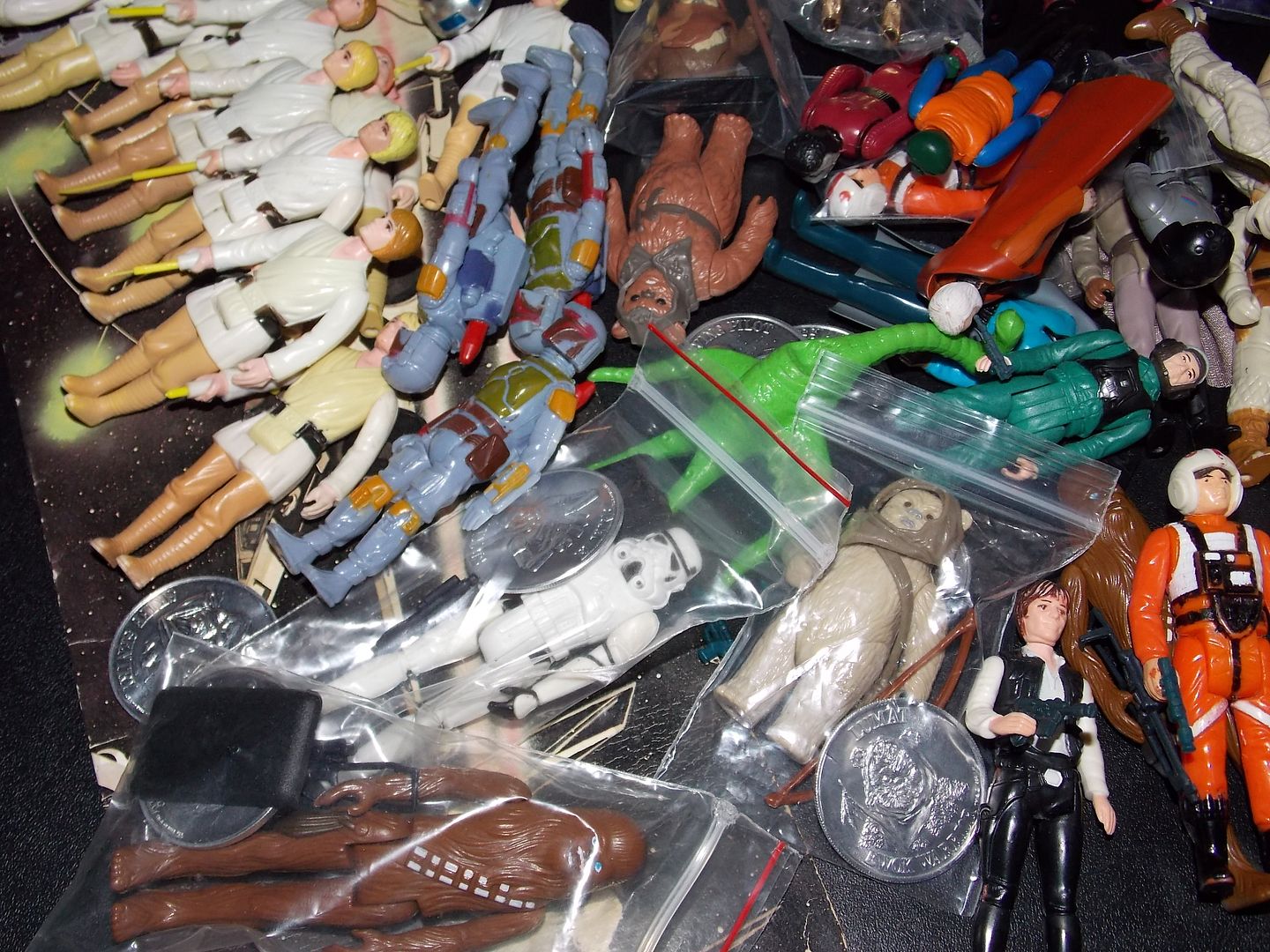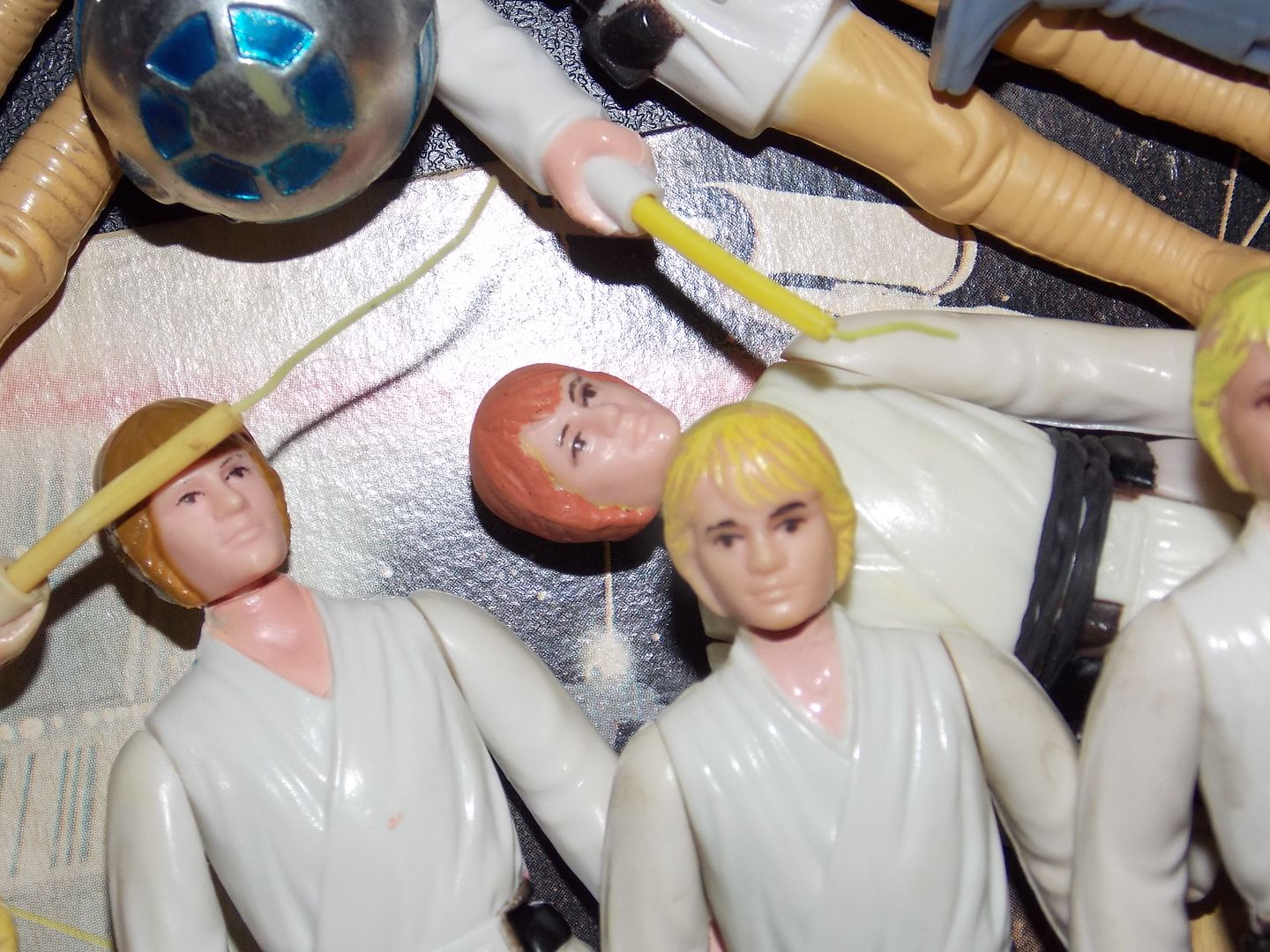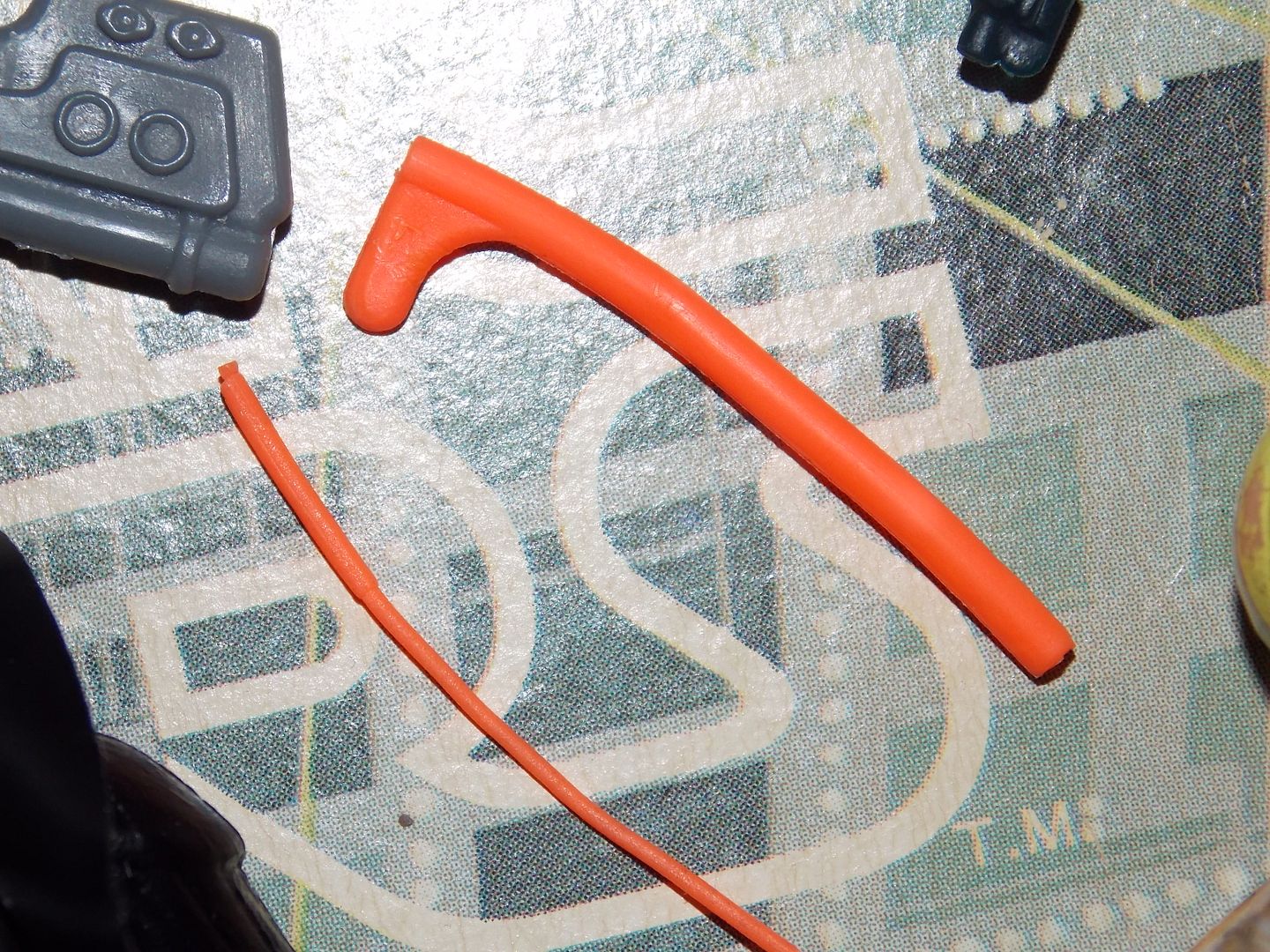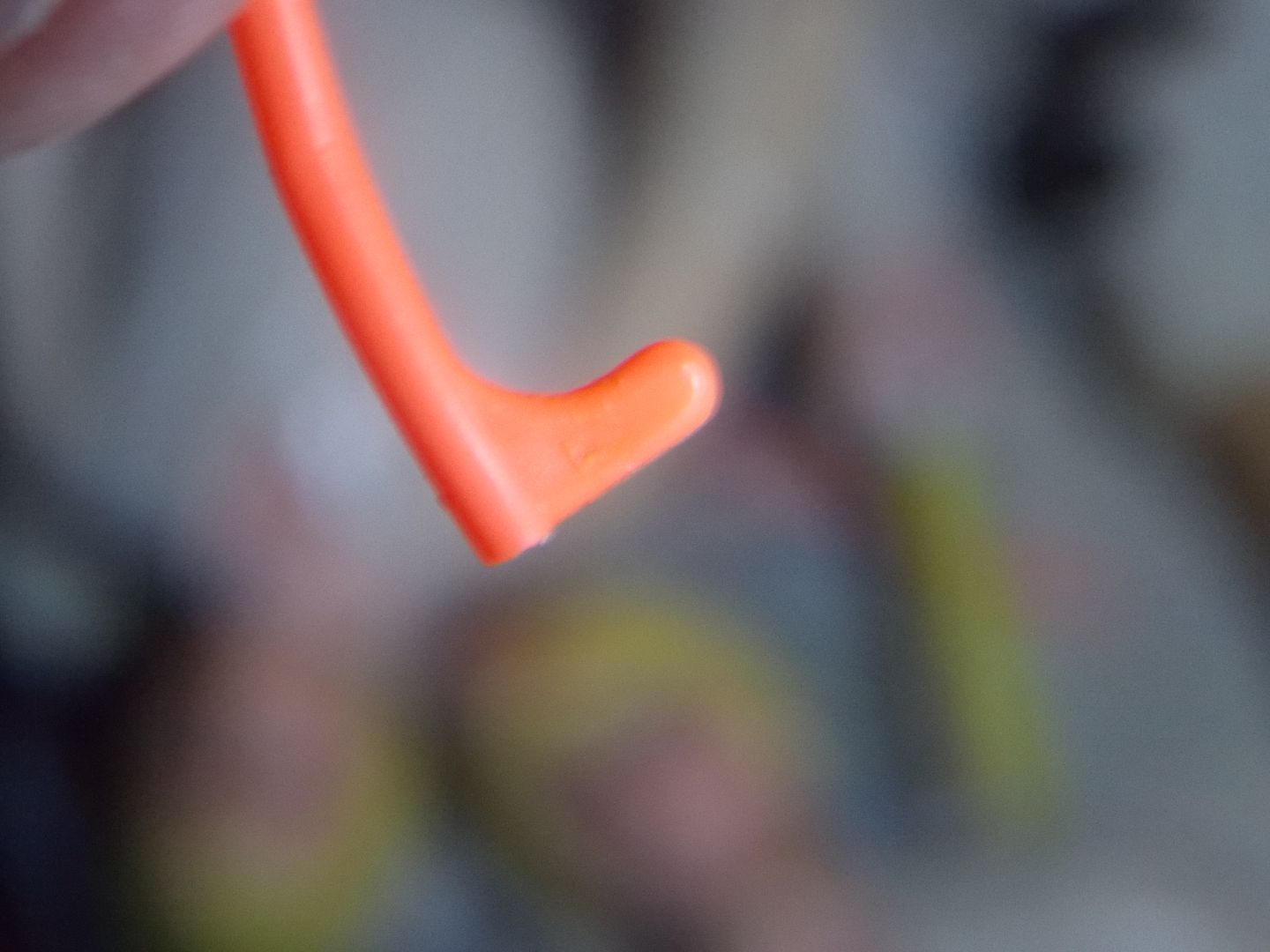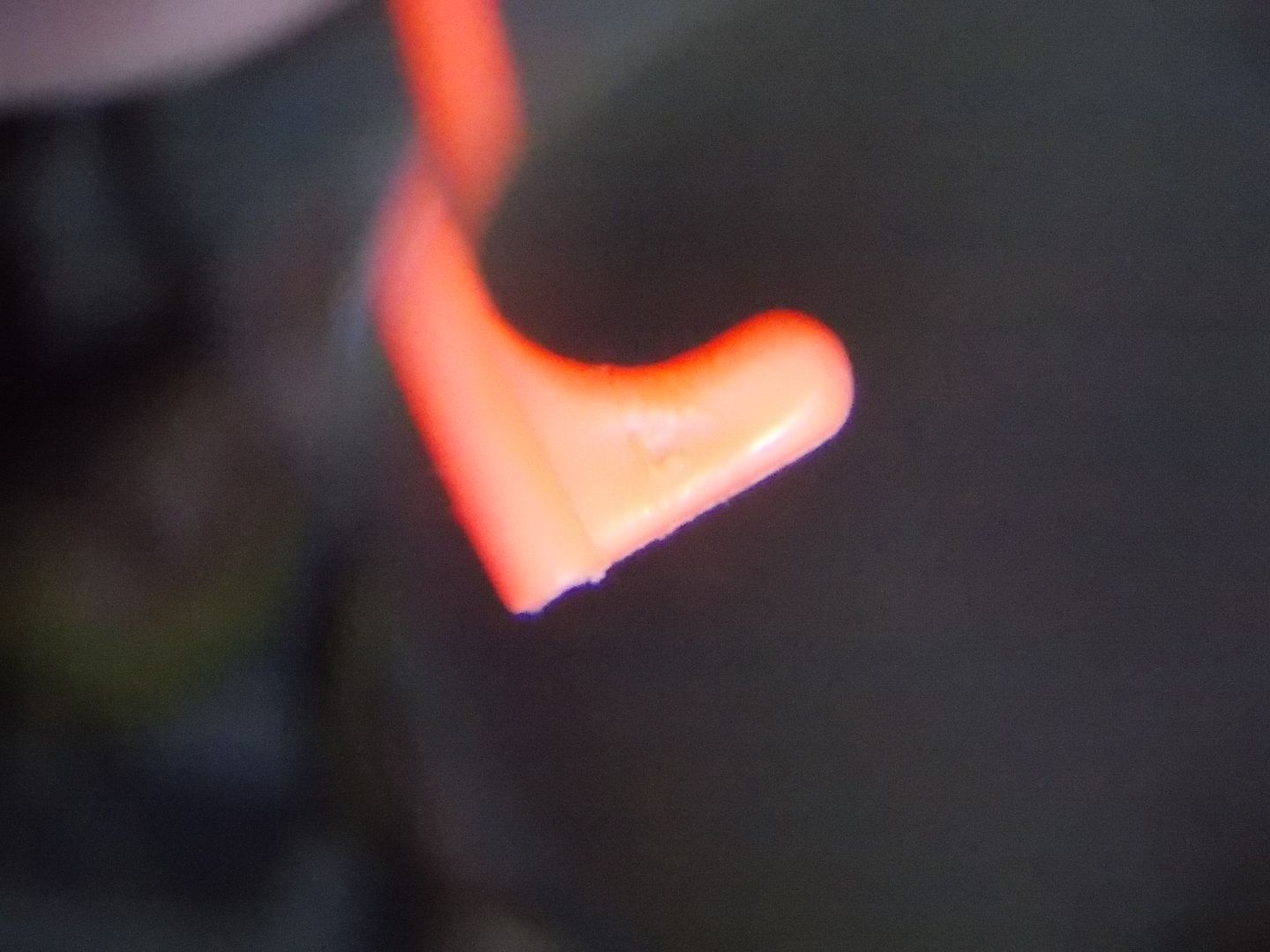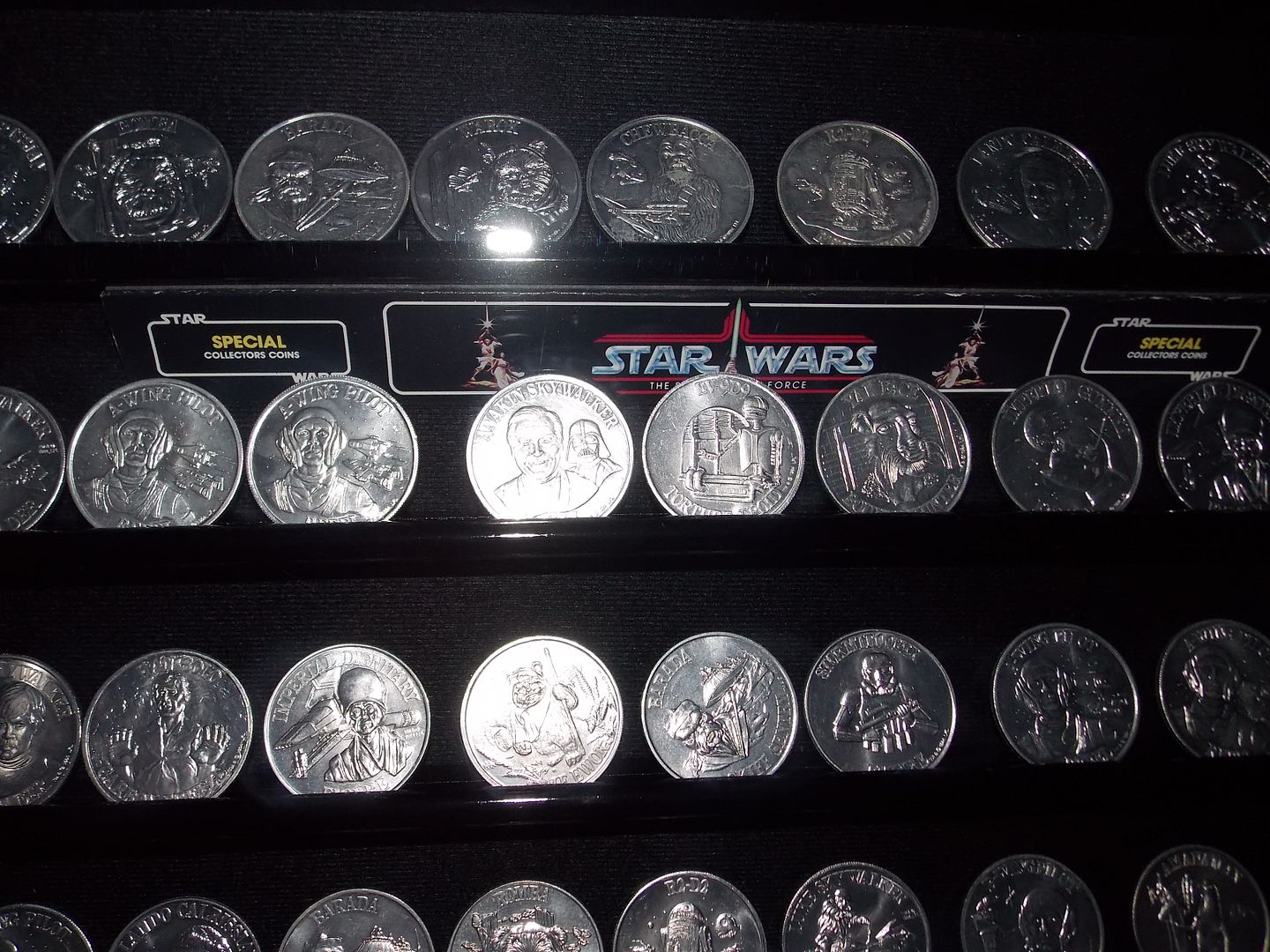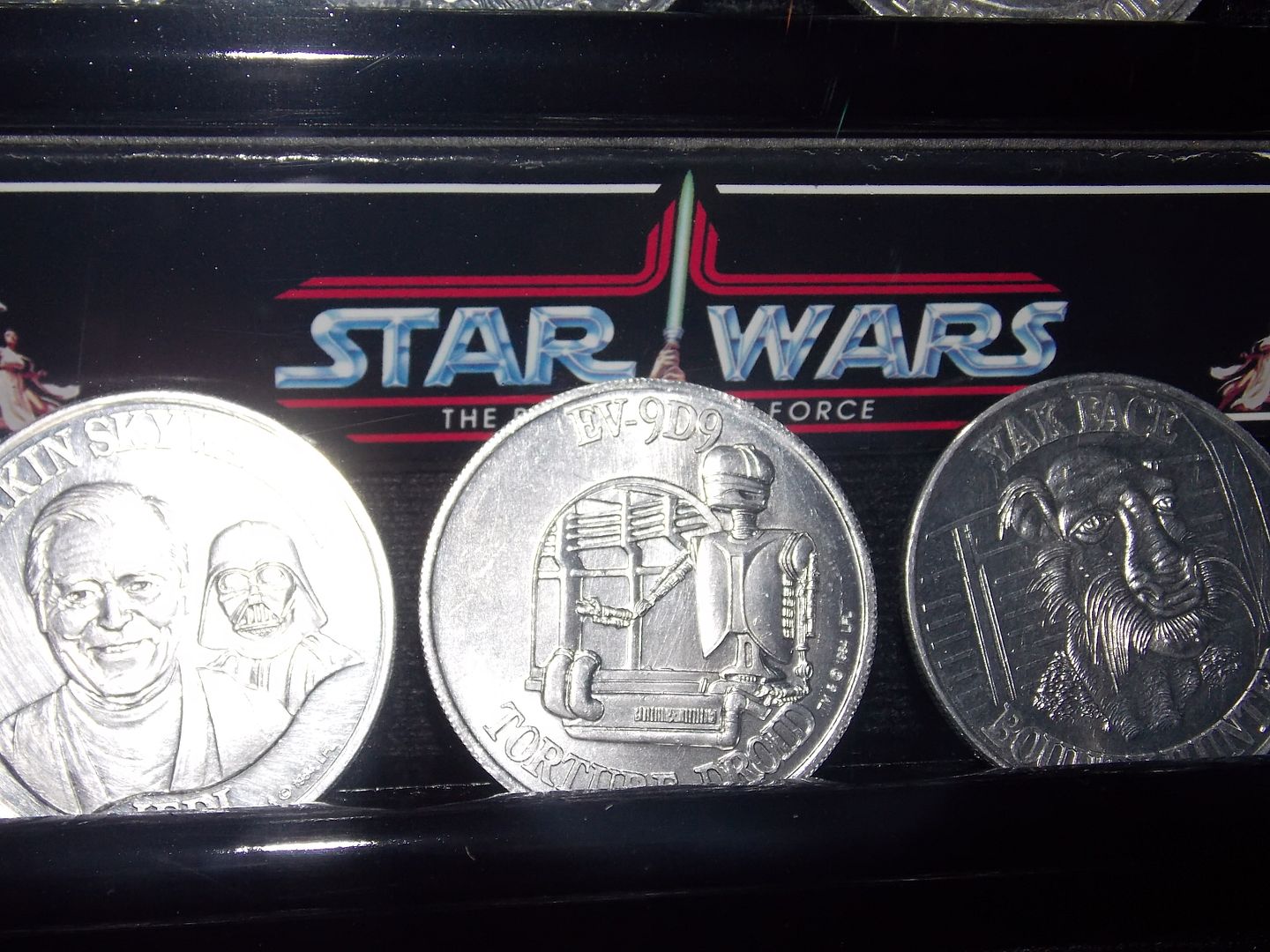 more of my stuff that I'll be selling soon. see all pictures below