Description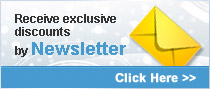 Click an image to Enlarge
Click an image to Enlarge
Click an image to Enlarge
Click an image to Enlarge
Click an image to Enlarge
Click an image to Enlarge
Click an image to Enlarge
Click an image to Enlarge
Description

Features:
1. Deliver clear and sharp color video day and night
2. 3.6mm IR lens, 1.0MP CMOS sensor
3. 6pcs IR LEDs, up to 6-meter IR distance
4. Advanced IR-CUT technology shows true colors
5. Inbuilt gimbal enables 355-degree tilt and 90-degree pan control
6. Reinforce two-way audio transmit
7. Reinforce 64GB SD card extension
8. Plug-and-play design, easy to install
9. Non-waterproof indoor performance

Specifications:
General Information
1. LAN Port: Not Reinforce (WiFi Connection Reinforce)
2. Housing Material: ABS Plastic
3. IR LED: 6 Pcs
4. IR Distance: 5~6 Meters
5. IR Cut Filter: Yes
6. Operation Temperature: -30℃~+50℃ RH95% Max
7. Storage Temperature: -40℃~+60℃ RH95% Max
8. Power Supply: DC 5V 2A
9. Power Consumer: 3W Max
10. Dimensions: (5.12 x 3.43 x 3.35)" / (13 x 8.7 x 8.5)cm (L x W x H)
11. Weight: 6.17oz / 175g
12. Color: White
13. Plug Type: US Standard
14. Model: X900C-PH36
15. Parameter: 720P P2P WIFI Camera
16. Image Sensor: 1/4 Progressive Scan CMOS Sensor
17. Effective Pixels: 1.0MP, 1280×720
18. Illumination: 0.02Lux @(F2.0,AGC On), 0 Lux with IR
19. Electronic Shutter: Adaptive Shutter
20. Lens: 3.6mm
21. Digital Zoom: 4 times
22. Day/Night: ICR Infrared Filter
23. Digital Noise Reduction: 3D Digital Noise Reduction
24. Rotation Angle: Vertical: 90°, Horizontal: 355°
Compression Standard
1. Compression: H.264
2. Encoding Type: Main Profile
3. Compression Rate: High Resolution, Standard Resolution, Rate Adaptation
4. Audio Compression: AAC
5. Audio Compression Rate: Rate adaptation
Image
1. Image Resolution: 720P
2. Frame Rate: Max: 25fps Internet Adaptively Adjustment
3. Image Setting: Brightness, Contrast, Saturation (Adjust the Settings Through the Client)
Network Features
1. Memory: Reinforce Micro SD Card Slot (Max to 64GB) Local Storage, and Will Auto Cover the Old File
3. Intelligent Alarm: Video Loss, Network Disconnection, Power Disconnection
4. fast Configuration: Acoustic Configuration (WIFI Fast Configuration)
5. P2P: Mobile App: 360Eye
6. General: Reverse, Capture, Motion Detection, Password Protection, Video Playback, Remote Control, Two-way Intercom Audio
Wireless
1. Standard: IEEE802.11b, 802.11g, 802.11n Draft
2. Frequency Range: 2.4 GHz ~ 2.4835GHz
3. Channel Bandwidth: 20/40 MHZ
4. Security: 64/128-bit WEP, WPA/WPA2, WPA-PSK/WPA2-PSK, WPS
5. Transmission Rate: 11b:11Mbps, 11g:54Mbps, 11n:135Mbps

Package Includes:
1 x HD Wireless IP Camera
1 x USB Cable
1 x Adapter
1 x English User Guide
1 x Install Accessories Set
1 x Base

Returns & Warranty

Returns & Warranty:

1. Refunds given only if item DOA and cannot be replaced via PAYPAL . If that is so, Please reported within 5 days and return to us within 30 days from the delivery date for exchange or refund.

2. Buyer should check the package once receiving. If the package damage all the way through the freight, please refuse to sign for the package and it is going to return to us. Then contact us promptly

3. If you want return, please check twice to confirm the item not work and contact our customer service representative, let us know the detailed problem and send us some pictures for confirmation. Then get a unique address for return.

4. We will be able to't receive the packages if buyer return by yourselves according to the address on shipping package. We won't solve such case and buyer should responsible for the consequences.

5. It is IMPORTMENT to declare you package as "Product for Return" on the Customs Declaration Form, and DO REMEMBER SIGN YOUR EBAY ID AND ITME No., or your return won't be accepted.

6. Warranty covers replacement or repair,contact us for warranty details.

7. All NON-seller mistake returns for refund are subject to 20% re-stocking fee and buyer should pay for the return shipping fee. (E.g. you brought wrong model or wrong color).

8. We ONLY accept the return for original package. Please make sure the item have NO man-made sabotage. If you purchased in improper condition, please NOTE that the sipping and handling fee will not be refund, all return shipping fee should paid by the buyer unless item DOA.

Shipping Policy

Shipping:

1. International Buyers – Please Note:
a. Import duties, taxes and charges aren't included in the item price or shipping charges. These charges are the buyer's responsibility.
b. Please check with your country's customs office to determine what these additional costs will be prior to bidding/buying.
2.We offer 1-day handling. So once your payment is completed, we aren't going to accept any more changes to your order. When order shipped, message of shipment information will be sent to buyers. We accept combine shipment, and Items must be paid for in one transaction to qualify for combined shipping.
3. We offer 30-day return policy. Please check and confirm theproblembefore return for exchange or refund.Please contact our customer care team for a unique RMA#.

Note:All NON-seller mistake returns for refund are subject to 20% re-stocking fee and buyer should pay for the return shipping fee.

4. Estimated delivery time. Shipping information offered below is for reference only.
Standard shipping: 2-7 business days
Expedited Shipping: 2-3 business days
One-day Shipping: 1 business day
International shipping: Varies

Payment

Payment:

Payment should be completed within 8 (EIGHT) days of auction closing. Or unpaid dispute will be filed for closing auction.

Replies

Replies:

If you don't get response within 1-2 business days, please check your eBay My Messages in case that our emails will be filtered automatically by your settings.

Feedback

Feedback:

If you are dissatisfied for any reason, please do not be quick to leave negative/neutral feedback. We will be able to try our best to make sure EVERY CUSTOMER 100% SATISFIED and unravel any problem for you and at all times leave positive feedback to all our customers.
About Us
|
Contact Us
|
Feedback
|
Newsletter
Copyright © 2017 yall-ca. All rights reserved.
Features:
1. Deliver clear and sharp color video day and night
2. 3.6mm IR lens, 1.0MP CMOS sensor
3. 6pcs IR LEDs, up to 6-meter IR distance
4. Advanced IR-CUT technology shows true colors
5. Inbuilt gimbal enables 355-degree tilt and 90-degree pan control
6. Reinforce two-way audio transmit
7. Reinforce 64GB SD card extension
8. Plug-and-play design, easy to install
9. Non-waterproof indoor performance
Specifications:
General Information
1. LAN Port: Not Reinforce (WiFi Connection Reinforce)
2. Housing Material: ABS Plastic
3. IR LED: 6 Pcs
4. IR Distance: 5~6 Meters
5. IR Cut Filter: Yes
6. Operation Temperature: -30℃~+50℃ RH95% Max
7. Storage Temperature: -40℃~+60℃ RH95% Max
8. Power Supply: DC 5V 2A
9. Power Consumer: 3W Max
10. Dimensions: (5.12 x 3.43 x 3.35)" / (13 x 8.7 x 8.5)cm (L x W x H)
11. Weight: 6.17oz / 175g
12. Color: White
13. Plug Type: US Standard
14. Model: X900C-PH36
15. Parameter: 720P P2P WIFI Camera
16. Image Sensor: 1/4 Progressive Scan CMOS Sensor
17. Effective Pixels: 1.0MP, 1280×720
18. Illumination: 0.02Lux @(F2.0,AGC On), 0 Lux with IR
19. Electronic Shutter: Adaptive Shutter
20. Lens: 3.6mm
21. Digital Zoom: 4 times
22. Day/Night: ICR Infrared Filter
23. Digital Noise Reduction: 3D Digital Noise Reduction
24. Rotation Angle: Vertical: 90°, Horizontal: 355°
Compression Standard
1. Compression: H.264
2. Encoding Type: Main Profile
3. Compression Rate: High Resolution, Standard Resolution, Rate Adaptation
4. Audio Compression: AAC
5. Audio Compression Rate: Rate adaptation
Image
1. Image Resolution: 720P
2. Frame Rate: Max: 25fps Internet Adaptively Adjustment
3. Image Setting: Brightness, Contrast, Saturation (Adjust the Settings Through the Client)
Network Features
1. Memory: Reinforce Micro SD Card Slot (Max to 64GB) Local Storage, and Will Auto Cover the Old File
3. Intelligent Alarm: Video Loss, Network Disconnection, Power Disconnection
4. fast Configuration: Acoustic Configuration (WIFI Fast Configuration)
5. P2P: Mobile App: 360Eye
6. General: Reverse, Capture, Motion Detection, Password Protection, Video Playback, Remote Control, Two-way Intercom Audio
Wireless
1. Standard: IEEE802.11b, 802.11g, 802.11n Draft
2. Frequency Range: 2.4 GHz ~ 2.4835GHz
3. Channel Bandwidth: 20/40 MHZ
4. Security: 64/128-bit WEP, WPA/WPA2, WPA-PSK/WPA2-PSK, WPS
5. Transmission Rate: 11b:11Mbps, 11g:54Mbps, 11n:135Mbps
Package Includes:
1 x HD Wireless IP Camera
1 x USB Cable
1 x Adapter
1 x English User Guide
1 x Install Accessories Set
1 x Base